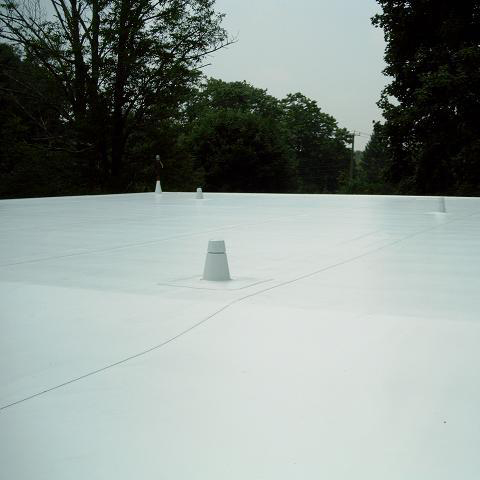 TPO and PVC Roof Installation in Gwinnett, Forsyth or Cherokee.
Are you looking TPO and PVC Roof Installation in Gwinnett, Forsyth or Cherokee? We have the best option for you! Thermoplastic Polyolefin (TPO) and Poly Vinyl Chloride (PVC) are thermoplastic roof systems that are both white and highly reflective roof membranes. However, TPO is the fastest-growing product in commercial roofing type because is the most cost-effective method. TPO is applied in large rolls fully adhered and mechanically fastened or ballasted. Its durable material is essentially waterproof and reflective of UV rays, helping save money on energy costs. interesting don't you think?
TPO Roof Installation
TPO is designed to reflect UV rays, limiting the amount of exterior heat that gets into the building. This lowers the need for air conditioning, helping reduce your utility bills. TPO is very durable and long-lasting, limiting the cost of repairs or replacements down the road. As an added benefit, TPO roofing is made from recycled plastic and is very environmentally friendly.
PVC (Polyvinyl Chloride) roofing offers the perfect solution for low pitch, low slope or flat roof applications. Engineered to be flexible, strong and UV reflective, PVC roofing can easily last 20 years. PVC roofing requires no open flame for its application, and therefore makes for a safer working environment and reduces hazards associated with the application of other flat roofing systems.
If you absolutely want or have to have a TPO or PVC roof, rest assured our crews are well equipped to do the job right.
For more information about the TPO and PVC installation services we offer, Give us a call at (770) 809-1017 or fill out our contact form.
Our experts will be happy to answer your call, we are waiting for you!
NEED HELP?
Write us and our team will be in touch with you promptly.